User Update: May 2022 | If your centre does not already use myBTEC then Pearson Progress is the service for you. Where myBTEC is a support service for the pre-existing BTEC model, Pearson Progress represents a transformation to a digital-first approach. Learn more here: Pearson Progress
If your centre already uses myBTEC please continue to use the service or learn more about it below.
myBTEC is a workflow tool that has been designed to help you carry out your BTEC assessment process right from the very start of each course. It has been built to work alongside your current ePortfolio or MIS systems.

Read more
Saves you time throughout the BTEC assessment process.
Gives you complete visibility of all courses, assessment, internal verification and results at your centre.
Specially designed for your BTEC qualifications, so you can be confident that you are getting it right.
Supports your entire BTEC team, whatever your department or role.
Contains all the support you need to help you to get started using myBTEC.

myBTEC | an online time saving tool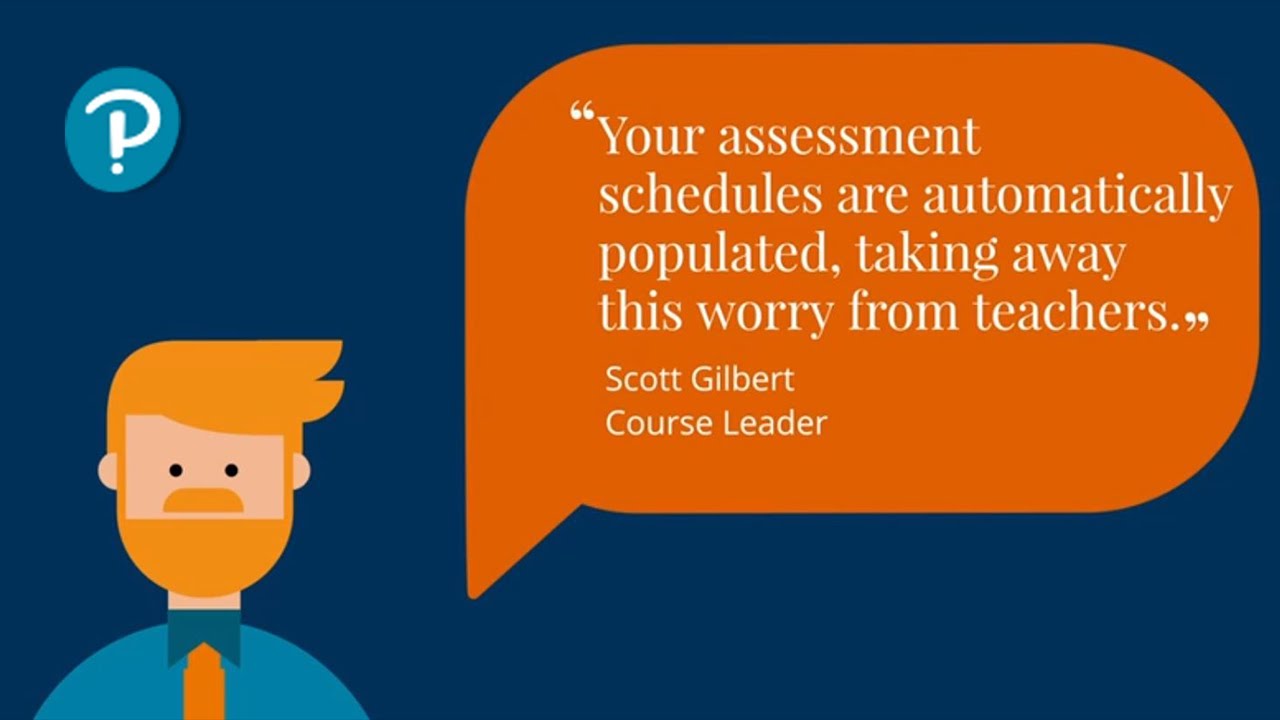 Play
If you wish to go straight to a certain section that most benefits you, we have detailed this below:
• Introduction – What is myBTEC? | 7:31min
• What can we do in myBTEC? | 11:44min
• Getting started | 21:30min
• Demo begins | 25:03min
• Claiming a role | 29:25min
• Creating Courses | 36:15min
• Creating an Assignment brief | 45:34min
• Creating Assessment Plans | 1:00:28min
• Internal Verification | 1:02:51min
• How to use the Tracking Grid | 1:09:43min
• Marking | 1:14:41min
• IV Sampling | 1:18:00min
• Re-submissions | 1:20:18min
How can I use myBTEC to make things easier?
Course planning
Course unit choices and dates are checked against Pearson systems.
Internal Verification
5 out of 10 checks on the assignment brief internal verification record are automated, saving you time.
What centres love about myBTEC
'Your assessment schedules are already populated, taking this worry away from teachers.'

Scott Gilbert, Course Leader
'Using the copy course function saves us one full day of admin.'

Donna Hollick, Cousldon College
'Easy to input. Things link together. Less paperwork.'

Catherine Shires, Dept Leader
Find out more
You can access myBTEC by using your EdexcelOnline (EOL) account. If you require an EOL login, your exams officer can set this up for you. If you have an EOL account but can't access myBTEC, ask your exams officer to update your account so that it's enabled.
For any further questions about myBTEC and how to help make it benefit you and your learners, please contact us.