After a career change, Gordon chose to study an HNC and HND in Business Management as a mature student to help support his career progression. He has since become Head of Libraries and Learning Resources for The Bedford College Group and University Centre and is now looking to continue his studies by topping up to gain a degree.
Read more
Choosing a flexible option
It wasn't practical for me to study full-time and in-person due to work and childcare commitments, but I came across Higher National qualifications, and choosing to study both the HNC and then the HND gave me the flexibility to learn online and keep the work-life-study balance that I needed.
Having worked in industry for over 20 years, and having previously completed a level 3 HR course, the Business HNC felt like a good fit that would allow me to develop essential skills and knowledge to progress my career. The progression options combined with the flexibility of the course meant that it was the perfect fit to continue my studies.
Immediate career results
I had recently changed career path, moving from manufacturing to education. Because of this, I felt that I needed to improve the quality of how I managed teams to give myself the best possible chance of competing with so many highly qualified people within the education sector. I was also driven to achieve something meaningful and set an example of the value of education to my young daughter. The HNC straight away introduced me to practical knowledge that I could apply to my role; I noticed positive results in my team's performance as I applied marketing skills to promote our department offering, HR skills to manage and develop my people, and project management skills to develop and deliver a highly successful new service offering.
The result of this initial success led exactly the progression I was aiming for. I moved from a local Junior Management role to a group Head of Department position, meaning I was now managing teams and resources across six locations, with another two in the pipeline. From the moment I started preparing for the interview for the position, I was using the skills I learned during the HNC by delivering a professional presentation with confidence in what I was talking about – it clearly worked!
Continuing my learning journey
The HNC set me up perfectly for the Business Management HND, as there was a clear and meaningful link between the units studied, and a development of the depth and quality of learning. I achieved a merit for the HNC, thoroughly enjoying the course, and went one better for the HND, achieving a distinction, which I was thrilled with. That sense of achievement is a pleasure in itself, but to see practical results through career progression is exactly what high quality education should deliver. I feel completely confident and prepared to complete a top up degree and look forward to graduating before my daughter does – something I didn't imagine possible only a few years ago!
Being able to study online for a top-up degree in Business and Management is a fantastic opportunity, and the progression through the Higher Nationals has taken a lot of the initial fear out of higher education that can come with being an adult returning to study after a long break. As your knowledge and confidence grows, and as you build up that sense of achievement, you start to realise that you can think about continuing onto a Masters for example, and that you are becoming an academic peer with your lecturers even as you learn from them. It's a great feeling to be respected by highly accomplished and qualified people.
Some of my key advice for students considering studying a Higher National would be: don't be afraid of starting. The course content on Learning Hub removes the fear factor as it is accessible, interesting, challenging, and alongside the top-quality teaching you experience, it absolutely makes a difference in helping you achieve the best results you possibly can. The Higher Nationals are a complete package for success.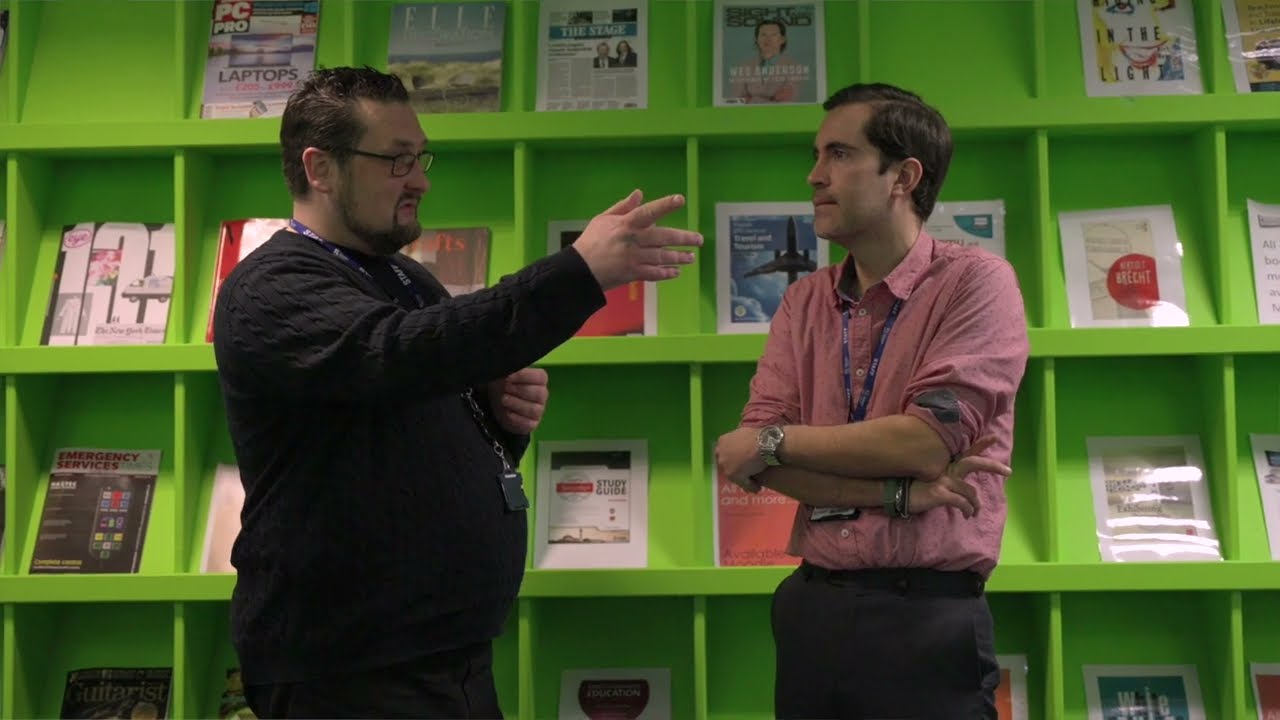 Play
---