BTEC Sport collaborations
We are pleased to share our collaborative work with several industry specific organisations to bring added value to learners studying a BTEC in Sport and Physical Activity.
Some of our work includes Association of Colleges, Archon, Sports Leaders UK and UKAD, each providing unique support to benefit BTEC centres and learners for study and beyond onto further study and their career journeys.
Read more
Pearson BTEC Sport and Archon
We are collaborating with Archon to provide a rich and industry authentic resource for BTEC learners. The purpose of this resource is to support learners and provide wider industry knowledge and skills for their future career journey. This curation is for BTEC Sport qualifications across Level 2 and Level 3.
Use the above guide to see how Archon content will add value to several of our BTEC Sport courses.
Sporting Goals Episode Six - Fitness with Archon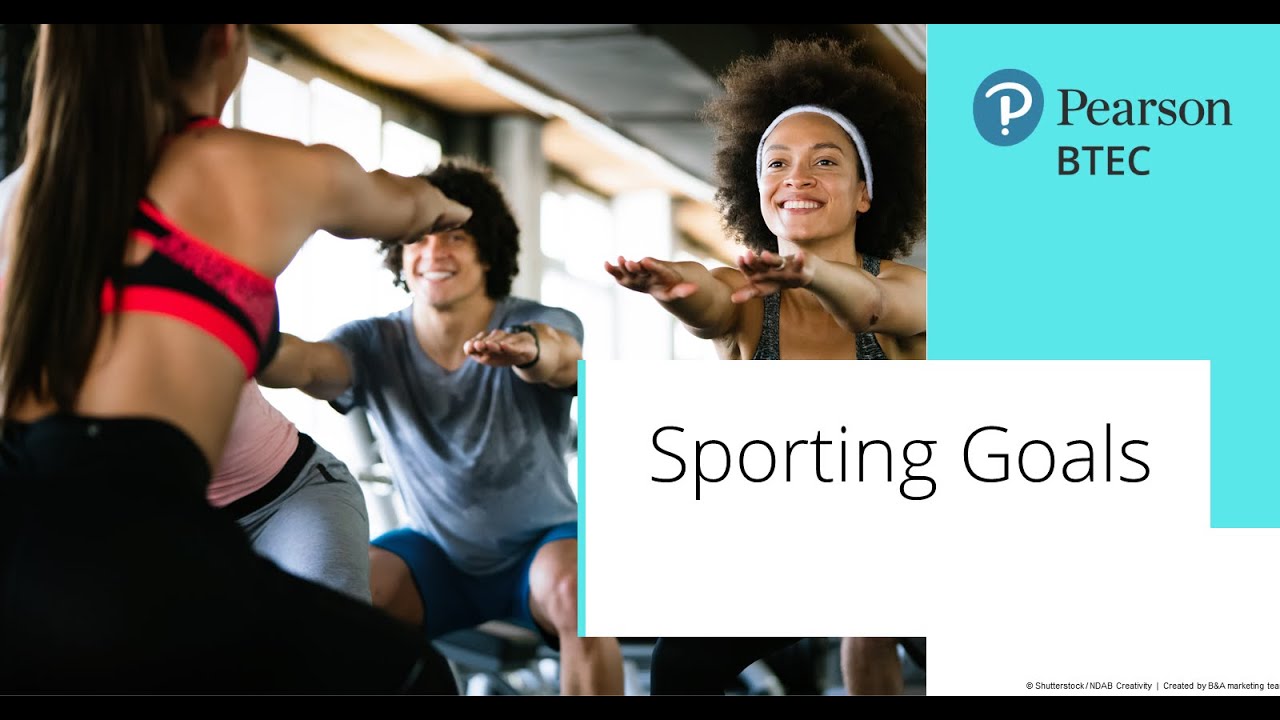 Play
Our latest episode of the BTEC Sporting Goals podcast features a discussion with Kate Ford, Director at Archon, about fitness and how the Archon platform has the value to inform 'holistic' fitness levels and practitioners.
---
Pearson BTEC and Sports Leaders UK
We are working collaboratively with Sports Leaders UK to help centres create opportunities for learners to gain further value within their study programmes.
As an initial step, we have provided mapping between the some of our qualifications, so that BTEC centres can maximise organic and fit-for-purpose opportunities to capture competence toward their learner's SLQ Sports Leaders outcomes. Plans for further support will follow in 2022.
Find out more about the mapping available
SLQ Sports Leadership have mapped their programmes to our BTEC Sport qualifications. They outline some of the key aspects of this work and how it will benefit you and your learners in this video.
*Please note this is for further education institutions. Information for other centres will be available soon.
Association of Colleges (AoC) 2022/23 projects
Environmental Sustainability Project
AoC Sport, Pearson BTEC And Physical Activity and Planet Earth Games have set up a partnership and are co-producing a project aimed at educating, promoting and advocating colleges in climate action and sustainable consumption.
The project will be shaped on the five guiding principles of the United Nations for Climate Action Framework in everything that we do:
Undertake systemic efforts to promote greater environmental responsibility
Reduce overall climate impact
Educate for climate action
Promote sustainable and responsible consumption
Advocate for climate action through communication.
We want to develop an offer that meets the needs of our students and members within the means of the planet.
Embedding Sustainability document now available
We have put together a new guide to help you deliver our suite of BTEC Nationals qualifications more sustainably.

In this guide we provide a framework for sustainable education and hints and tips for how you can seamlessly implement this in your teaching practice without any significant impact on preparation and delivery time. There are exercises and activities for you to undertake with students, case studies to explore and examples of where sustainability can be embedded into lessons.
AoC Sport Fitness Trainer Competition 2022/23
BTEC Sport and Physical Activity is excited to support the AoC Fitness Trainer Competition. The competition provides a fantastic platform to further challenge learner's progression and development in an authentic and aspirational format. Its ability to be embedded within the study programme is another avenue to craft skills, knowledge and behaviours impacting learners personally and on their industry journeys.
"We are pleased to share our involvement, in conjunction with our BTEC Sport Level 3 Fitness and Personal Training and BTEC Level 2 Industry Skills qualifications, fully mapped to CIMSPA standards. We strive to champion the fitness industry and its benefits to the people and places it serves."
Gareth Reynolds, Pearson Product Manager BTEC Sport and Physical Activity
If you would like any further information or to request access to the Fitness Trainer Resource Hub, please contact Fitnesstrainer.Comp@aoc.co.uk.
Find out more and get involved.
Sport For Development Coalition
We are pleased to share that Pearson BTEC Sport & Physical Activity is part of the movement.

"The UK-wide movement of more than 200 charities and civil society organisations, leagues, clubs and networks over-arching thousands of projects and programmes intentionally using targeted interventions to tackle key health and societal inequalities."