On Wednesday 20 November 2019, we held our first free #DiversityInLit Conference at Friends House in Euston, London, where we continued the debate around a need for greater diversity in literature, with you.
Read more
The day saw performances from spoken-word poets Solomon O.B and Matt Sowerby, an engaging variety of speakers including Raymond Antrobus and Tanika Gupta, as well as a keynote session from Ndidi Okezie that got all the students in the room thinking about their favorite novels.
To have a look at the full line-up from the day, download our Conference Catalogue below:
---
What did delegates have to say?
"The experience was something I will always remember. It allowed me to realise that writing can help express myself. I found a new confidence in me and I have learned more about writing."
"I believe the trip was a valuable experience as it can teach students in many different aspects, it can tell us how diverse literature can be and we don't all come from one background and that you should never give up."
- Students from Holyhead School, Birmingham
"Seeing some of these authors and poets in action was a real privilege and it was fantastic to witness our students actively engaging with them, putting forward their opinions in front of hundreds of others from across the country. Our students' articulate and impassioned arguments in favour of a more diverse curriculum have really inspired all of us across the English department, and we truly believe that these new texts will be another step toward preparing our students to be truly global citizens – something that is perhaps more important now than ever before."
- Mr Harris, Bristol Free School, Bristol
"This was an utterly immeasurable experience. It fed my soul as many times it feels that we, as English teachers, understand this but there are no actual recommendations to take these ideas forward. But this, of course, was addressed by the speakers and they highlighted ways of embedding these ideas into our curriculum, which we did on the day we got back to school."
- Malika Sahonta, Holyhead School, Birmingham
Watch our full livestream of the event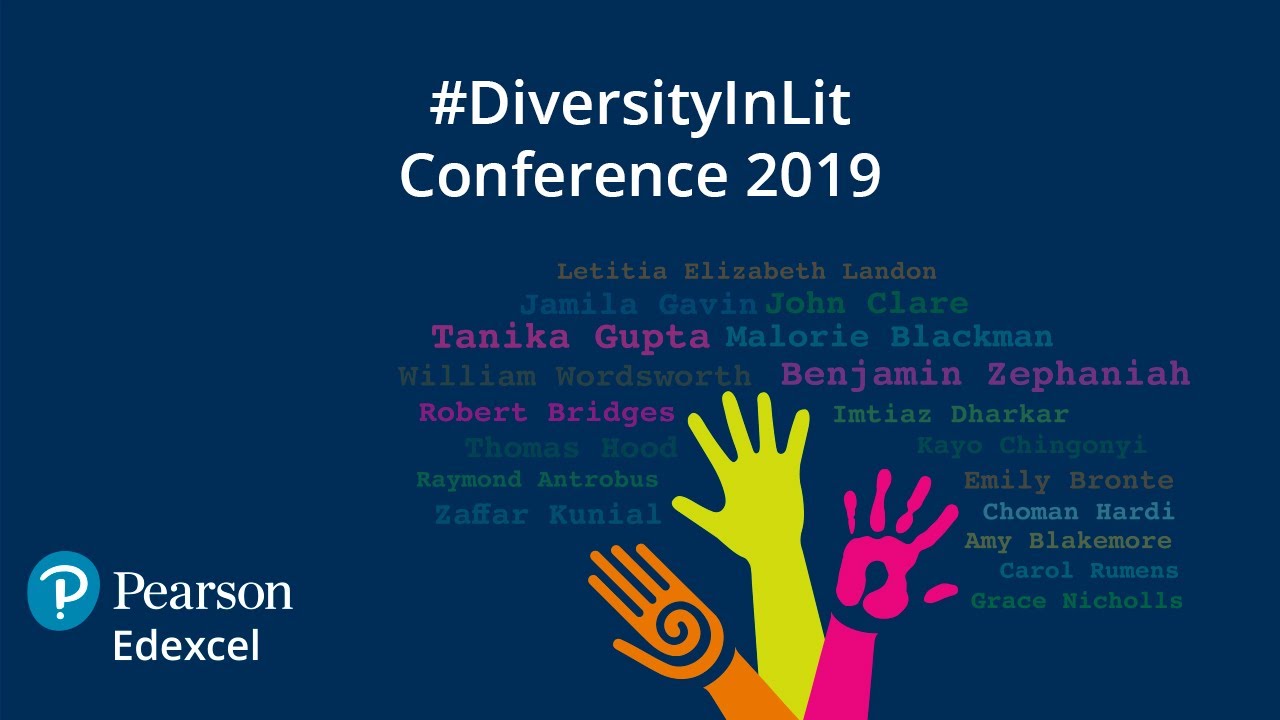 Play
We appreciate that not every school was able to attend the conference. That's why we livestreamed the full event, so that you can hear from our amazing speakers and watch the live Q&A where students posed their questions.
We realise it's quite a long video. We've cut up the different sections, so that you can either watch them yourself or use them in your lessons to show your students.
These can be downloaded below: