Pearson Edexcel GCSE
Computer Science (2020)
New to GCSE Computer Science? We're here to help
Our comprehensive teaching and learning support is rich in purposeful activities designed to support all teachers delivering this qualification - including those who have never delivered it before.
Read more
What's available and when?
We provide extensive free teaching and learning support, designed specifically for non-specialists.
To help you understand what's available - and what we'll be providing soon - we've created this handy guide.
Working with leading industry and pedagogical organisations
We've brought together a wealth of resources from a variety of trusted sources, such as the NCCE, and linked them to Pearson Edexcel specification using the interactive scheme of work to save you time and give you confidence in the progression of content and the resources that you are using.
First-hand experience of our free support
Karen McCathie, Head of Department at Churcher's College, Hampshire, for Computer Science and ICT, shares her experience with the free resources we've provided for GCSE (9-1) Computer Science and how she's planning on using them in delivering the qualification. Watch the videos below to explore her insights.
Support for the new Pearson Edexcel GCSE (9-1) Computer Science specification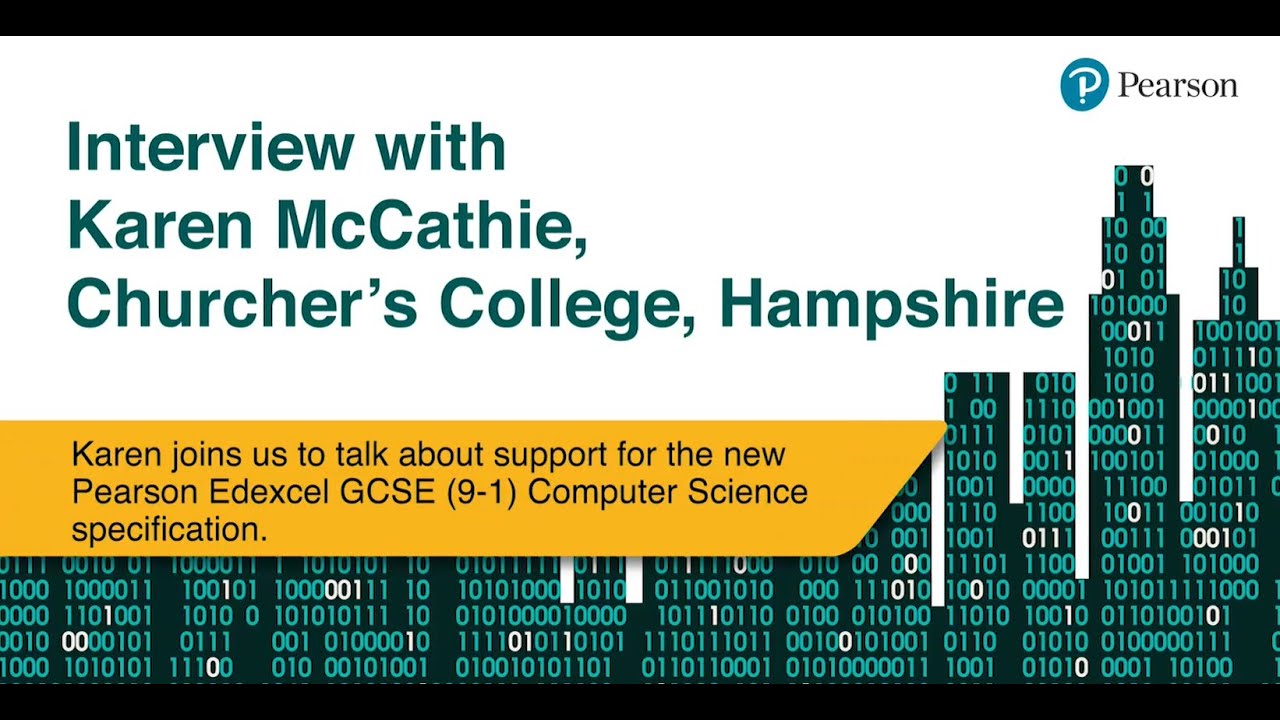 Play
2021-2022 catch up
Tim Brady, Subject Advisor for Computer Science, talks through the issues that centres and teachers may well be looking at as we look forward to the first live assessments in summer 2022.