July 2023 Languages Update
3 July 2023
Dear Colleagues,
Thank you for your hard work during the summer 2023 exam series. Now that we've reached July, I know you must be busy making plans for September and eagerly anticipating a well-deserved summer break.
I'm pleased to share this month's update, which is full of resources, training events, videos, and other important information. You'll find all the relevant links included in this update, so make sure to take a look.
Remember, I'm here to support you in any way I can. Whether you prefer dropping me an email, booking a Microsoft Teams appointment, or joining our Facebook group, feel free to reach out. Links can be found at the end of this update.
I hope you have a chance to relax during your summer break. I'll share another update in August before the results days and I'm looking forward to everything we have lined up for you in September.
Best wishes,
Rebecca

Read more
GCSE MFL 2024
As you will hopefully know our new GCSE French 2024 specification has been accredited.
Please explore the tabs below for updates, training and resources related to the French, German and Spanish 2024 GCSEs.
We hope to be able to share the German and Spanish draft materials with you on the 13th of July, so check the following pages after that date to see more:
In the meantime, you can view our vocabulary lists for these draft qualifications:
Of course, the materials for the accredited French specification are already availabe.
Register your interest in our new qualification so we can provide you with the relevant information and support.
Discover our new specification through a series of concise videos. We've carefully curated a collection that gives insight into each paper, highlights the available support, and explores key aspects like vocabulary and thematic contexts.

We know that some of you will be preparing to teach a three year GCSE course and will therefore be starting to teach towards this qualification in September.
With this in mind we have prepared these overview documents for modules 1 – 3:
This quick survey will give us a sense of how ready you are feeling for the new qualifications, which will be first assessed in 2026, and the best formats for supporting you.
We are still running our launch events this month and then there are more to come in the autumn.
We will of course be running our Get Ready to Teach courses in the autumn with a range of online and face to face options. Information about this will be available soon. You can see all of our CPD offer on the Pearson Development Academy.
A Level Speaking – Independent Research Project
Calling all A Level languages teachers supporting students to prepare for the paper 3 (speaking) Independent Research Project.
Join our free Q&A sessions to get the answers you need. With one session in July and another in September, we've got you covered no matter where you are in your preparation.
We'll start with a brief recap of the IRP requirements and then dedicate the rest of the time to answering your questions, big or small.
Sign up now and bring your IRP queries.
TeachMeet MFL Icons
Recently we sponsored a webinar by TeachMeet MFL Icons. You can view the recording of the webinar, with presentations from a range of teachers on various topics.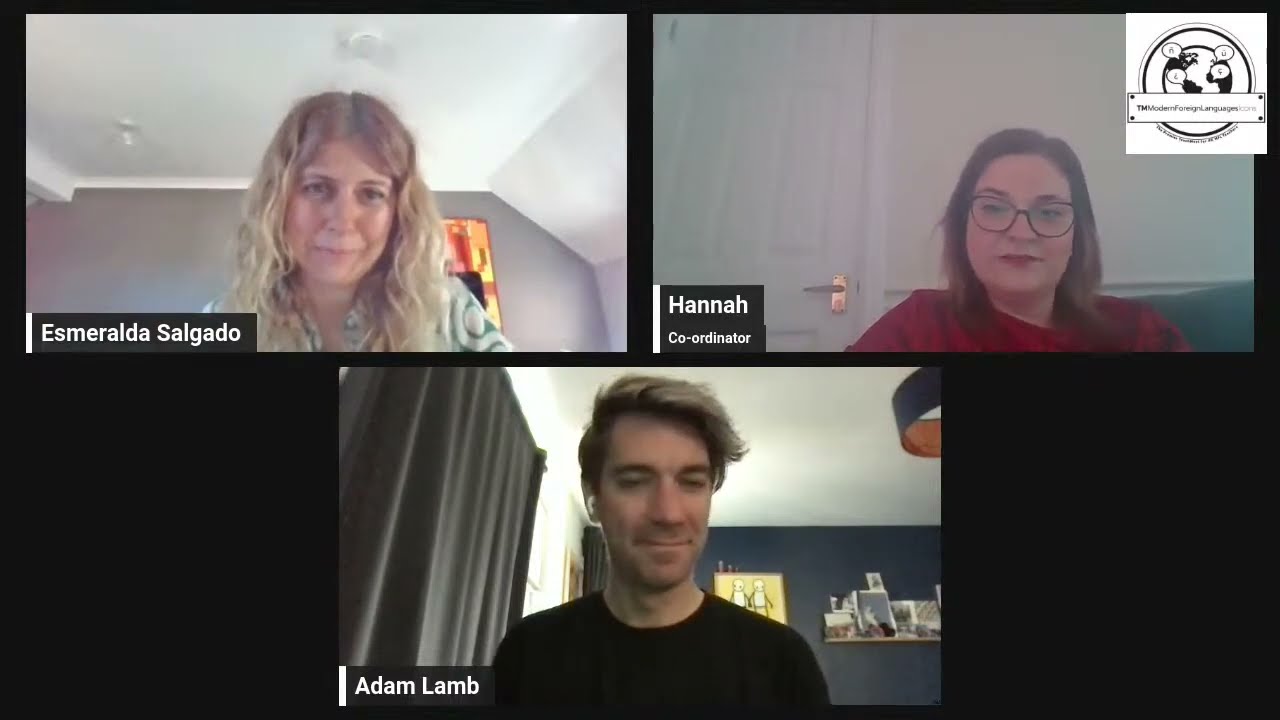 Play
National Consortium for Languages Education Webinar
Join NCLE for the first in a series of webinars tackling key issues in languages and shaping the future of our subject. This webinar will bring together an influential panel of stakeholders including senior officers from leading Awarding Organisations, AQA, Pearson Edexcel and Eduqas and Helen Myers, ALL London Branch Chair and former ALL President.
Join to find out more about:
• What has changed in relation to the subject content?
• Does reduced content mean a reduced curriculum?
• How will the new GCSE prepare young people for language use beyond the classroom?
Permission to Speak: Amplifying Marginalised Voices Through Languages
We have two new free resources in the Permission to Speak series:
Speaking your Language Podcast
Have you listened to the Pearson Languages podcast hosted by Fiona Pryce?
The latest episodes feature discussions on Ed Tech with Joe Dale, the founder of #MFLTwitterati, and explore where languages can take you with BBC journalist Rosie Goldsmith. Don't miss out on these captivating conversations!
Language Trends 2023
You may remember that earlier in the year I shared the link to the very important Language Trends survey. The report has now been published.
Join this event on Monday July 10th at 5pm to hear the results from the author Dr Ian Collen, plus the thoughts of a panel of experts (including Bernadette Holmes, Director of the National Consortium for Languages)
Results days and post-results services
International GCSE English as a Second Language
If you teach our International GCSE English as a Second Language qualification you will be aware that we have been working on a new specification. This is for first teaching this September and first assessment in 2025.
It will be available shortly and can be accessed via the main Languages qualifications page. If you have any questions about this new specification, please get in touch with me and I'll be happy to help.

Facebook – Pearson Edexcel Languages Qualifications Support
Join our Facebook group to read all the latest updates and ask any questions you may have about our range of qualifications.
Book a one-to-one appointment with me
You're welcome to book an appointment to speak with me on teams. I have two options
- Quick Questions
o A 10 minute slot for simple questions and information.
- Support and training
o A 30 minute slot for longer issues such as discussing a qualification you have not taught before.
When you fill out the form please include your centre name/number and as much detail as you can about the issue you wish to discuss. The more specific you can be, the better I can prepare for our meeting.
Subject advisor