September 2023 Languages Update
4 September 2023
Dear colleagues,
Welcome back, I hope you have enjoyed a relaxing break. In this update I will signpost all the resources and information you might need for a successful start to the 2023-24 academic year.
Please remember, you can get in touch with me to ask questions and seek support via email, one-to-one Teams meeting or social media. All my contact details are at the bottom of this page.
Best wishes
Rebecca Waker
Subject Advisor for Languages

Read more
A quick introduction
For those of you who are new to Pearson Edexcel qualifications or to these updates, let me introduce myself via the video below: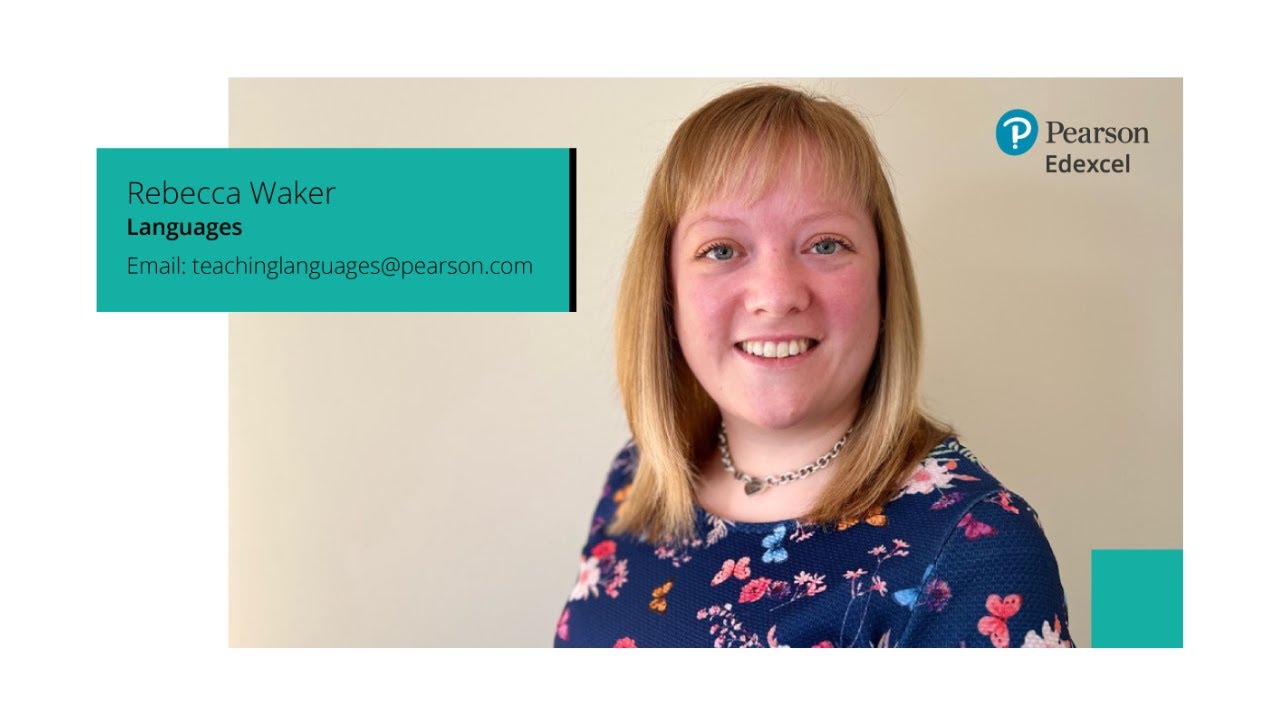 Play
Pearson Languages Autumn Term Update
I know the first couple of weeks back can be hectic, and with our GCSE 2024 launch events and Get Ready to Teach training on top of that there's a lot going on for languages teachers. Rather than hold a one-off live session I have recorded all the updates you might need into one handy session. You can dip in and out whenever it is convenient to you: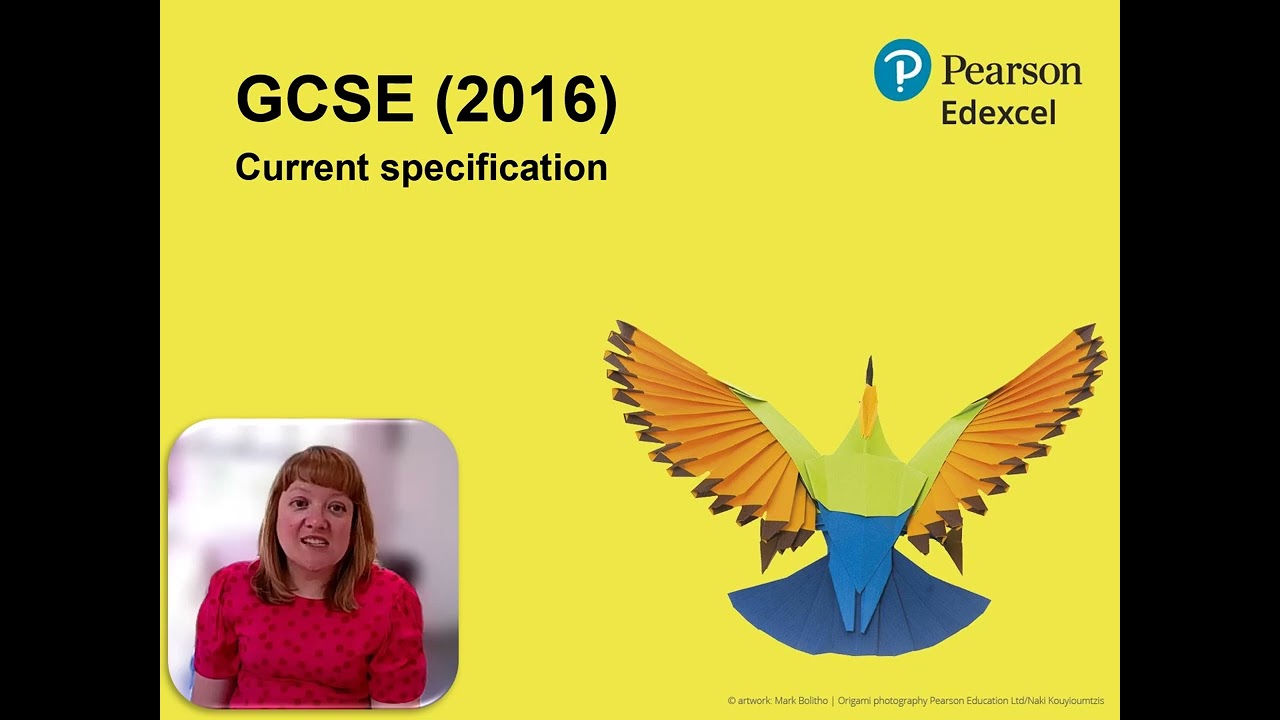 Play
Pearson Edexcel Languages Qualifications Support group on Facebook
We have a support group on Facebook where I post the latest updates. I encourage you to use this group to ask questions, share your thoughts and meet other teachers of our qualifications. This group has been growing recently and it would be great to welcome even more of you.
Post-results services
I sent out an update prior to A Level and GCSE results days which had all the post-results information and links you might need. If you missed this or you're in need of more information now that you are analysing results then take a look at the update.
Summer 2023 exam series feedback
We are hosting a feedback event for GCSE French, German and Spanish on the 28th of September. It is a one hour, online event.
In this event we will reflect on and analyse the Summer 2023 series for French, German and Spanish Pearson Edexcel GCSEs, Paper 2 Speaking and Paper 4 Writing. We will summarise the key messages from the examiners' report, including general comments about what was done well and where improvements are needed. Delegates will leave with a better understanding of these papers to inform preparation for the 2024 series.
You can find the Examiner Reports for each qualification in the Exam Materials section of the Course Materials. These reports are a useful source of information and advice for future exam series.
New to Edexcel training
For those of you who are new to our qualifications we offer training sessions to make sure you have everything you need to get started.
A Level Paper 3 Independent Research Project
I am running a Question and Answer session on the IRP for paper 3 speaking in French, Spanish, German, Italian, Chinese and Russian.
We'll start with a quick run down of the main dos and don'ts for this element of the assessment and then most of the time will be for your questions. No matter how big or small, bring your questions along.
GCSE 2024
We are continuing to work on our support and resources for
our 2024 GCSEs in French, German and Spanish. Please see the options below:
We have put together a handy 'Qualification at a Glance' document, so you can see our vison for the new GCSE, the key features and requirements of our papers and where you can access support.
If you haven't yet attended one of our launch events, there are still some opportunities to do so at the start of this term.
We have been hosting several face-to-face sessions across the country to walk you through our new 2024 French (accredited), German and Spanish GCSEs.
These sessions will highlight:
The key changes of the four papers covering rubrics, mark schemes, the vocabulary list and more
How we created compassionate and inclusive assessments that allow all students to showcase their language skills
How we'll support you every step of the way to prepare and deliver the new qualification
How we put the student at the centre of our new qualification development.
For teachers preparing to deliver the Pearson Edexcel GCSE (2024) in French, German or Spanish from September 2024, these training sessions will support you in your planning for these new qualifications.
Delegates will:
develop understanding of the specification content and requirements (e.g. thematic contexts, vocabulary and grammar)
explore the structure of question papers and mark criteria for all four papers
find out more about the support available
have the opportunity to discuss best practice and share ideas with other teachers.
This training is only for those who have decided to take Pearson Edexcel new French, German, Spanish MFL GCSE from 2024; if you are still making a decision about which awarding organisation to use from 2024, please sign up for one of our shorter launch events (see above).
Even more content to explore
Have you seen the range of content on our GCSE 2024 pages? From our conversations with multilingual footballer Eric Dier to interviews with language graduates who use their skills in their jobs and every day lives.
Take a look at the links below:
Permission to Speak: Amplifying Marginalised Voices Through Languages
As part of our work to shine a light on the complete and often complicated history behind the growth of languages, we've partnered with leading language educators and leaders through the Association for Language Learning Decolonise Secondary MFL Special Interest Group to address 'diversifying the MFL curriculum' and to create a new series that aims to illuminate the hidden stories of marginalised people and cultures.
These resources are all completely free to download and use.
European Day of Languages
We have two resources available in our Permission to Speak collection especially for European Day of Languages.
Free teacher access to Pearson's online GCSE revision
We're here to help your GCSE MFL students have the best chance to succeed with online revision from the exam experts.
Pearson Revise Online gives every student the same access to eBook revision guides for Pearson Edexcel French, German and Spanish. All in one place online, with quick quizzes and knowledge checks to help them prioritise their learning.
This year, teachers can get free access to the platform to use in front-of-class revision lessons in the run-up to mocks.
Teach Meet Icons
We are proud to sponsor Teachmeet MFL Icons. Their next event is coming up in October in Manchester and the best news is it is free to attend.
Sessions announced so far include:
• Effective assessment
• 5-a-day intervention
• Spaced and interleaved practice
• Building confidence in writing
• Approaches to learning vocabulary
• Listening strategies
• Teaching translation at A level
Promises to be a great day, lots of socialising and always lots of fun.
Subject advisor