November 2023 Languages Update
6 November 2023
Dear colleagues,
In this November 2023 update I am sharing with you a number of resources, events and opportunities to share your views with us.
I hope you find this update interesting and useful.
As always, if you have any questions please do get in touch with me, my contact details can be found below.
Best wishes,
Rebecca Waker
Subject Advisor for Languages

Read more
New GCSE French, German and Spanish 2024 - Training events
Switch Support Video
As we've been asked lots of questions about how to switch to Pearson Edexcel, especially related to the new GCSE (2024), I have put together the following video. As well as letting you know what you need to do, the video focuses on showing you where to find everything you might need on our website. It's also useful for centres who are currently with us who want to make sure they're getting the most of our support and services.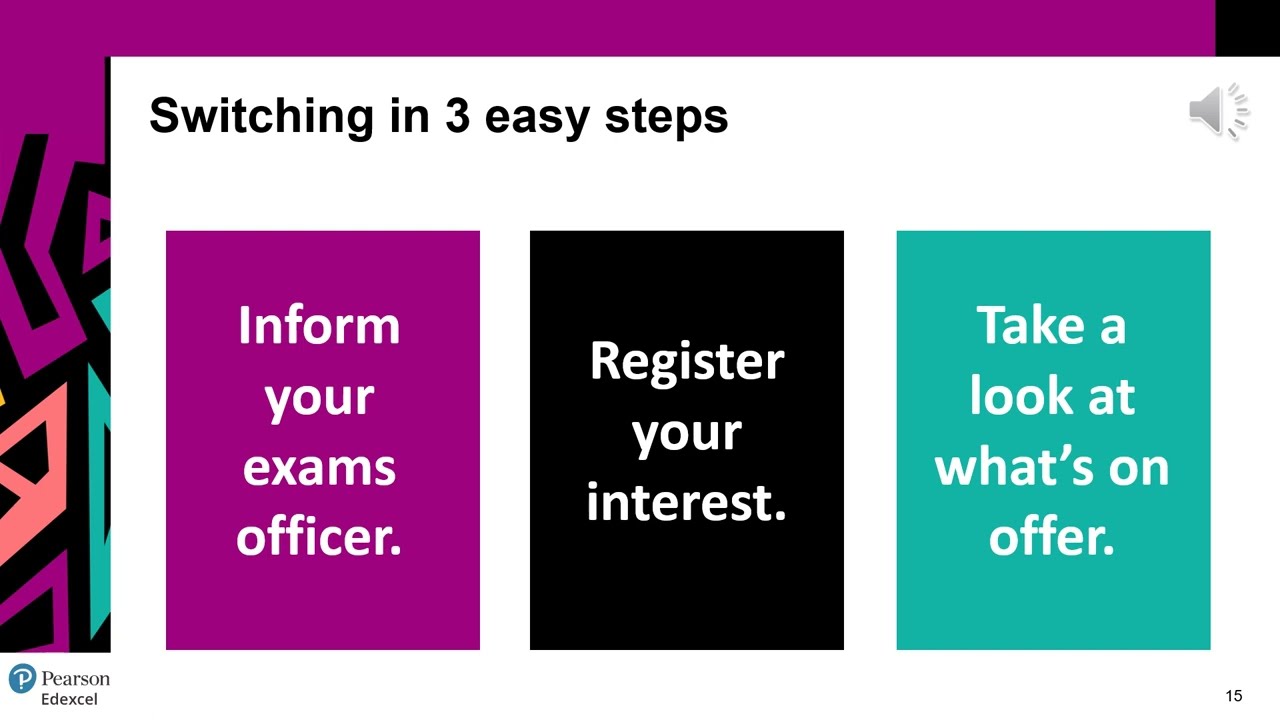 Play
Amendment to Chinese and Japanese A levels
As we start work on the amendments to Chinese and Japanese A-levels, we need your opinion!
If you are currently teaching Chinese or Japanese A-level and would like to take part in a short trial to have a say in future assessment, please get in touch by end of November by emailing me on the details at the bottom of this page.
Support sessions
Due to the popularity of the first two, I will be running an additional Q&A session on the A Level Independent Research Project (paper 3 in French, Spanish, German, Italian, Russian, Chinese). In this session I will give a brief overview of the requirements for the exam, covering the main issues raised by our examining team. The remaining time will be for your questions.
This will take place on Tuesday 5th December at 4pm.
Vacancies
We are currently advertising for a couple of Pearson Associate vacancies. You can find out more and apply using the links below.
Chair of Examiners GCSE Arabic
General qualifications assessment support
We've got a new support page for you to bookmark – General qualifications assessment support. Here we'll share news information and updates from Ofqual, the Department for Education (DfE), the Joint Council for Qualifications (JCQ) and Pearson, relating to the exams and assessments for our GCSE, AS and A level qualifications.
We'll be updating it regularly so you know you've got all the latest announcements, news, support materials and updates to enable you to teach our qualifications, help your students with their assessments and post-results support, to enable them to progress.
Ofqual resilience guidance September 2023
On 21 September 2023, Ofqual published the resilience guidance for centres delivering GCSE, AS and A levels, Project Qualifications and Advanced Extension Award in maths (AEA). We've put together a summary of this guidance on our new support page with links through to the full information from Ofqual.
Please do encourage your team members to read through this guidance in full.

Subject advisor