October 2023 Citizenship Studies subject update
Tue Oct 10 10:25:00 UTC 2023
Welcome to your Pearson Edexcel Citizenship Studies October 2023 subject update!
Hello colleagues,
As we approach the October half term break, I wanted to take the opportunity to share some updates, useful resources and CPD training. I hope the first half term back has been a good one and from everyone within the Citizenship Studies team, we wish you a restful break (when it finally arrives!)
As always, if you have any queries about anything in this subject update or about our qualification, then please do get in touch with me.

Best wishes,

Susan Currey

Citizenship Studies Subject Advisor
Read more
Contact details:
☎ Call: 0344 463 2535
✉ Email: TeachingCitizenship@pearson.com
💻 Book a Teams meeting with me: https://bit.ly/3rEVLx8
GCSE Citizenship Studies CPD event: New to Edexcel
To support centres who are introducing GCSE Citizenship Studies, we have an on-demand 'New to Edexcel' training event available. This is led by one of our experienced examiners. This training aims to:
introduce the course content
consider what makes a 'good' Citizenship Studies lesson
examine how the course is assessed
inform you about support available
Our on-demand sessions allow flexibility for centres to access this training when needed. If you have any questions, regarding the content, please do get in touch. The whole delegate pack is available to download, along with the slides and training link:
Videos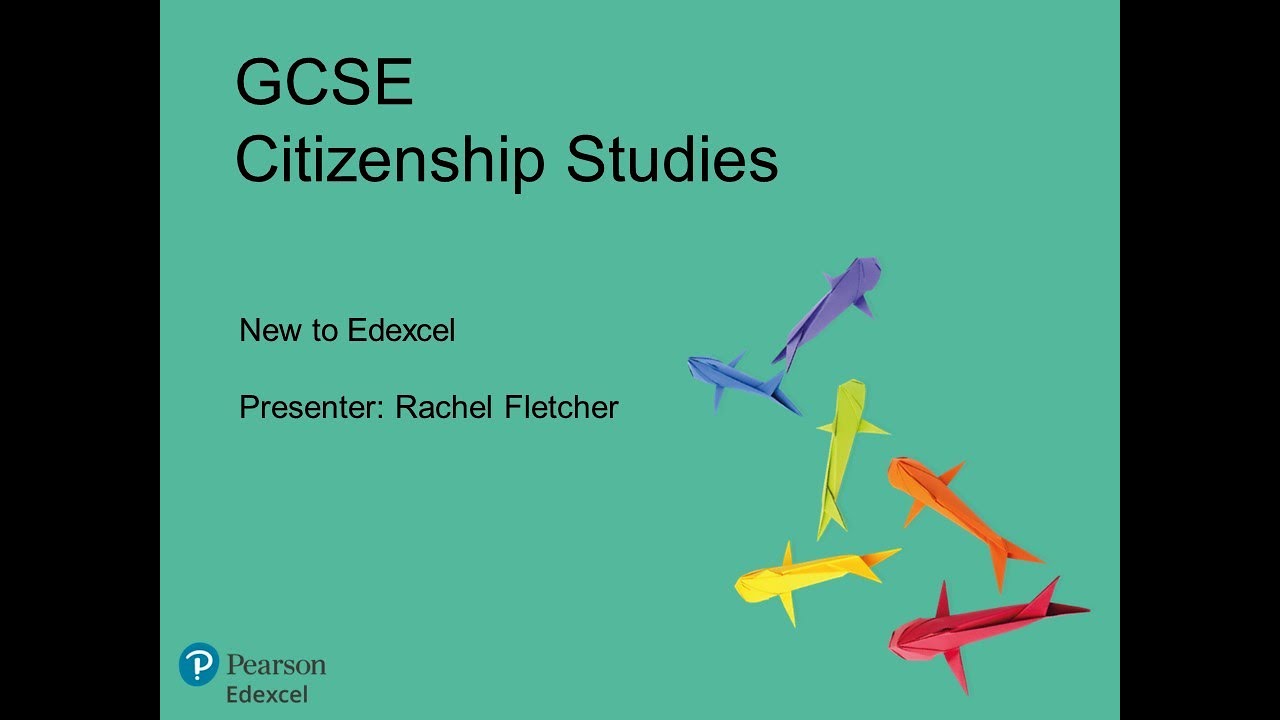 Play
GCSE Citizenship Studies CPD event: Feedback from 2023 exams
This event ran on Monday 9th October. All resources for the event will be made available in upcoming subject updates.
---
We have collated links to all free support materials available on the Pearson Edexcel website, to help you deliver GCSE Citizenship Studies.

Each includes key contact information, ways to stay up-to-date with news and key resources to support your teaching.
Each document will be continually updated as we add more support resources.
---
Citizenship action submission
Citizenship action is a planned course of informed action to address a citizenship issue or question of concern and aimed at delivering a benefit or change for a particular community or wider society. This is a required part of the GCSE Citizenship Studies course and students are examined on their action as part of Paper 2.
Each year, centres must certify that candidates have completed their Citizenship Action and submit a form to confirm this.
This must be submitted by 15th May.
The links to the Citizenship Action form and the authentification submission are below:
Citizenship Action Guidance
For further support around Citizenship Action, we have the following guide available to centres:
---
---
Young Citizens Democracy teaching resources
Young Citizens have a range of teaching and learning resources available to support the teaching of democracy, including resource packs on:

What is Democracy?
Voting and the General Election
Local and Central Government
What is a Political Party?
You can access these at the links below:
UK Parliament Week (UKPW) is an annual event, spreading the word about what Parliament is, what it does and how you can get involved.
It runs from 6th-12th November and the are a range of resources available to support teachers including information sheets, videos and activities.
You can access these at the links below:
Politics Project: Digital surgeries
The Politics Project support schools to run 'Digital Surgeries' connecting students and politicsians using online platforms such as Teams and Zoom. This allows students to engage directly with representatives at a local, regional or national level.
You can find out more about this programme at the links below:
---
Our final summer 2024 exam timetables are available now:
---
Subject advisor