The Chartered Management Institute (CMI) are the the only Chartered professional body dedicated to promoting the highest standards in management and leadership excellence. With over 150,000 members worldwide, CMI's mission is to increase the number of professionally qualified managers and leaders resulting in better led and managed organisations.
Read more
How can the CMI benefit BTEC students?
Play
We've agreed with CMI that students studying relevant BTEC qualifications (listed below) in Business (RQF), Travel & Tourism (RQF), and Hospitality Management (RQF) are eligible for Foundation Chartered Manager status, awarded only by CMI.
Foundation Chartered Manager is the first step on the pathway to Chartered Manager. Foundation Chartered Managers are able to use the post-nominals fCMgr and, as a member of CMI, have access to a wide range of benefits, including 1000s of online resources to support continuous professional development, careers support and national & local networking opportunities. Anyone holding an eligible BTEC will benefit from a reduced membership fee for the first 12 months of membership.
There are two routes:
Any learner who has completed an eligible qualification can claim fCMgr status themselves on completion of their course.
OR
Providers can become a CMI Recognised Partner and learners will automatically be registered as a member of CMI for the duration of their programme, giving them access to all CMI's member benefits. They will be awarded with a CMI Certificate of Achievement and fCMgr status on completion of their course. As a CMI Recognised Partner, you and your learners will have access to CMI's fantastic online resources that can be used to support your learners, and the delivery of the BTEC course.
The following qualifications have been mapped to the CMI Professional Standard, enabling eligibility for fCMgr status.
BTEC Level 3 Nationals in Business (2016)
BTEC Level 3 Nationals in Travel and Tourism (2019)
BTEC International Level 3 in Business (2020)
BTEC International Level 3 in Hospitality (2020)
BTEC International Level 3 in Travel and Tourism (2020)
BTEC Higher National Certificate and Diploma in Business (2016) (all pathways)
BTEC Higher National Certificate and Diploma in Business (2021) (all pathways)
BTEC Higher National Certificate and Diploma in Hospitality Management (2018) (all pathways)
BTEC Higher National Certificate and Diploma in International Travel and Tourism Management (2018) (all pathways)
Watch a recent CMI and BTEC networking session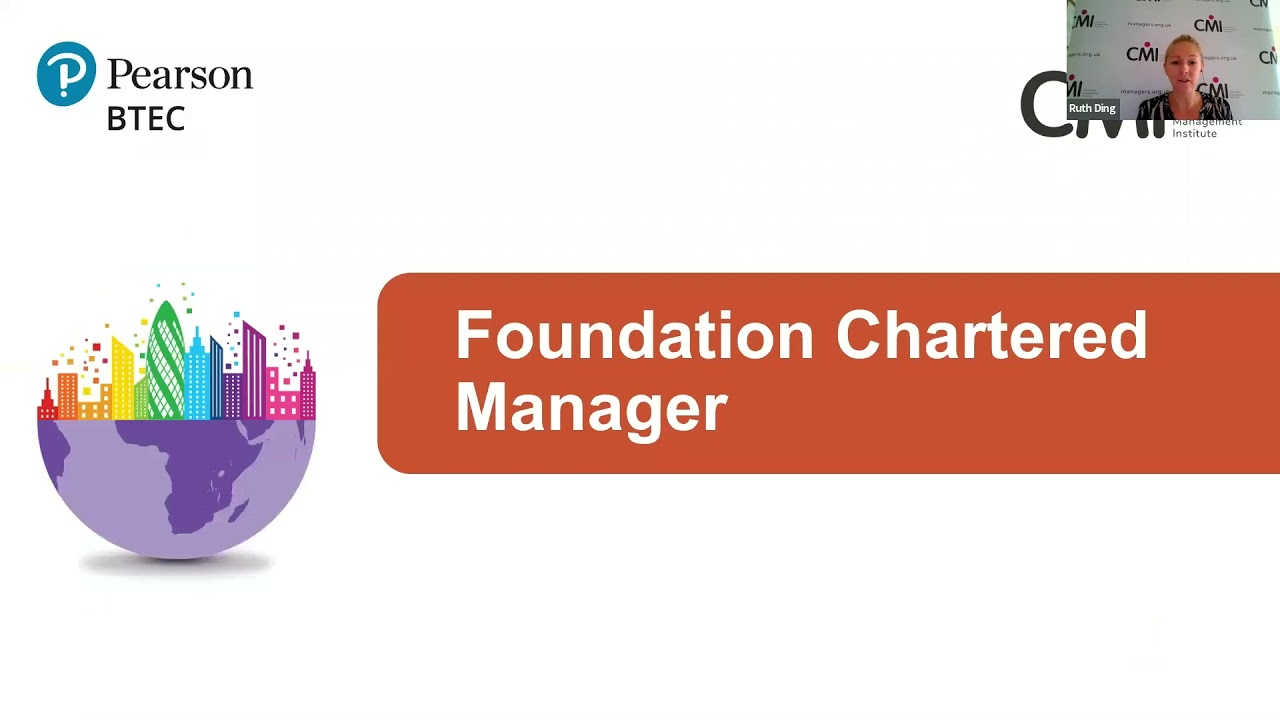 Play