Blended learning at North Warwickshire and South Leicestershire College
Blended learning at North Warwickshire and South Leicestershire College
The College sees no upper age limit in the students joining their HE provision therefore when putting programmes together they feel the need to consider job roles as well as students' personal lives. Some students have full time jobs, others lead very busy lives and their circumstances wouldn't allow them to attend a full-time programme of study.
NWSLC want the learning to be accessible but also available whenever students want it. Therefore, the College adopted blended learning to make the provision accessible to more people, but also accessible in a way that it can fit around their lives.
Read more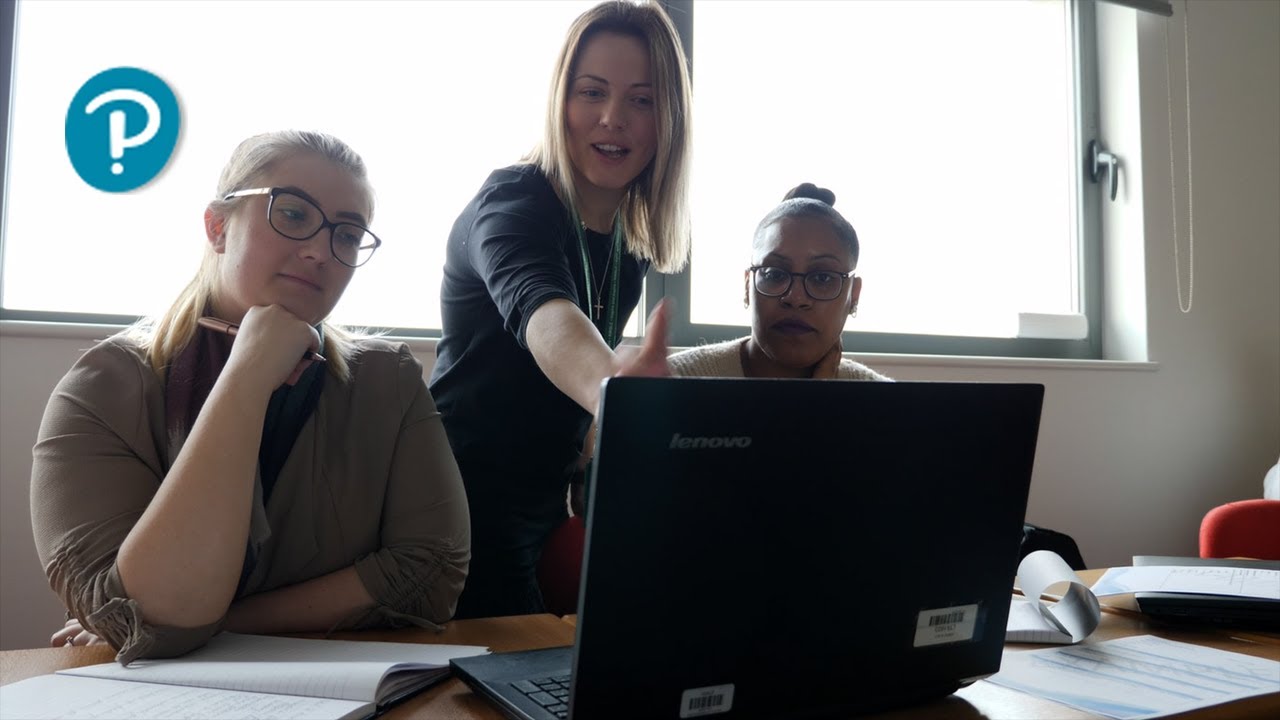 Play
Digital at the core
NWSLC have a digital strategy in place which is helping adapt the culture of the organisation. They are looking beyond traditional approach to managing education, i.e. timetabled lectures with a group of students with a register, and think outside of the box how they can record the engagement, which may not be a physical presence in a room.
Training is also in place for current staff, including lecturers and assessors, to ensure that they can provide that training to the students, so their knowledge of technology and digital elements are in place.
Taking the view that all roles in the future are going to be digitised, NWSLC include digital training into all vocational qualifications they deliver, across all levels, to prepare students for the future.
Blended learning for BTEC Higher Nationals
With the delivery of BTEC HNs in Business, NWSLC noticed that the recruitment numbers in the traditional methods of delivery have started to fall. Having discovered HN Online, the College trialled the product to deliver this qualification and were pleased with the results. Delivering with blended learning, they were predicting increased recruitment numbers and decrease in administration time for this programme.
The qualification used to be delivered two days a week which, for students who had other commitments, was often too much to take on and they were often unable to finish the course. Blended learning allows those students access a HE programme and being able to access it anywhere means they can fit it around their lifestyles.
Delivering qualifications with HN Online
Students say HN Online is interactive, easy to use and concepts are explained in simple language, making it easier to understand. They enjoy the ability to summarise the knowledge they acquired and options to review their understanding at the end of each activity.
NWSLC schedule classroom sessions for two evenings every four weeks, using HN Online in between the sessions and out of the classroom, to learn the foundation knowledge. The classroom sessions allow the group to build on that knowledge further. HN Online is integrated into the virtual learning environment, allowing easier access for students and a seamless learning journey.
When needed, students can access 1-2-1 support with their tutor which allows both sides to further identify individual progress and learning needs. Staff use this information, in addition to feedback and analytics provided by HN Online, to design classroom sessions.
Rachel Foster, HE Business lecturer at NWSLC, says she's seen significant increase in grade profile and confidence within her students: "They come into the session wanting to share the knowledge they acquired ahead of the session, excited to make progress."