LCCI Finance and Accounting - March 2019 update
11 March 2019
Read the latest information on LCCI Financial and Quantitative, including key dates, latest news, current resources and exam tips.
Read more
Another outstanding centre award bestowed on centre in Cyprus
The Pegasiou Private Institute received an Oustanding Pearson Centre Award for the academic year 2017-2018. Over recent years, the centre's staff have taught students who have received no less than 7 world medallions: 4 LCCI medallions for the world highest mark and 3 for International A Level/GCSE. Congratulations, what a wonderfu achievement!
Employability in Egypt
In December 2018, Pearson hosted an event in Cairo, focusing on employability needs in Egypt. The event was attended by the Deputy Minister for Vocational Education, Dr Mohamed Megahed, who delivered the opening address, as well as representatives from Siemens, the British Council and the CIM.
Date
Event
2 April 2019

L1 Bookkeeping

L2 Cost Accounting

L3 Business Statistics

L4 Management Accounting

L4 Financial Accounting

3 April 2019

L2 Business Calculations

L3 Financial Accounting

L3 Accounting

9 April 2019

L2 Bookkeeping & Accounting

L3 Advanced Business Calculations

L4 Organisational Behaviour & Performance

10 April 2019

L2 Business Statistics

L3 Cost and Management Accounting
| Date | Event |
| --- | --- |
| 29 April 2019 | June 2019 exam series |
| 28 May 2019 | July 2019 exam series |
| Date | Event |
| --- | --- |
| 25 March 2019 | January 2019 series |
| 13 May 2019 | March 2019 series |
| 19 June 2019 | April 2019 series |
You can find all the dates for the 2019 exam series in the LCCI Examination Timetable document below. If you need administration support for LCCI exams please refer to our guidance page.
Training events
This year's training programme is in the process of being finalised. Watch this space for the when the schedule is released.
LCCI Information Manual
The 2018/19 LCCI Information Manual (available below) includes important information on unit codes, subject availability and key dates.
Redeveloped LCCI Financial and Quantitative suite
L3 Computerised Accounting - the legacy qualification will be withdrawn on 31 December 2019. First Teaching of the new specification will be June 2019 with First Assessment from January 2020.
L2 Business Calculations - new for 2019! Find out more about this qualification on our website.
L3 Advanced Business Calculations - more information about the re-development will be released shortly.
Tips for teachers - notation used in mark schemes
| | |
| --- | --- |
| Notation | Meaning |
| 1 of | This stands for 1 own figure. If a student has had to calculate something in a previous part of the question and they have got the wrong answer, they will not be penalised again by using that wrong figure as long as the process/method is correct. |
| 2/1 of | Again this is own figure. If a student has got the correct answer they will receive 2 marks but if they have used the correct method using their own incorrect figure, they will be awarded 1 mark. |
| +w no aliens | If a student had to add up a list of figures e.g. expenses, they would still be rewarded for an incorrect total figure where they may have some of the individual expense figures incorrect. However, if they have an alien within that list i.e. an item which should not be there e.g. rent received, they would not receive any credit for the total figure. |
| of | Own figure. |
| 1 of + w | This means that the student will be rewarded with 1 mark for their own figure as long as the label is correct (w for wording). |
| 1 w + f | This means that the student will only receive the one mark if the figure and the label are both correct i.e. an own figure with the correct label would not be rewarded. |
Qualifications Management Application (QMA)
QMA is a brand new student registration system which will be launched for LCCI centres in 2019. QMA replaces the Campus system currently in place and we'll be providing roll out training to centres throughout the year.
As part of the upgrade, we will do an audit of each centre's current details, contacts and LCCI qualification offering to ensure we send you the resources you need and invite you to the correct training events.
Our local teams will be in touch with you shortly to provide further details about the move to QMA. In the meantime, you can read more information about QMA on our website.

LCCI Marketing and Business suite
Sample Assessment Materials (SAMs)
You can currently access one set of Sample Assessment Materials (SAMs) for all nine of the LCCI Marketing and Business qualifications via the qualification pages on our website. Work is currently under way on the second set of SAMs, which are due to be released next month.
Coursebooks now available to download
Coursebooks for the majority of the qualifications in this suite are available to download from the teaching and learning materials tab on the qualification pages. We're finalising the coursebook for L2 Copywriting and Content for Marketing and this will be available shortly.
Live assessments
For all 9 Marketing and Business qualifications live assessments in June and September 2019, the following will apply:
One live paper for the exam window in June 2019. This means centres will only have one exam date for this series.
Two live papers for the exam window in September 2019. This means centres can have two exam dates for this series. This will be the case thereafter for each exam window for all nine qualifications.
If you have any questions about live assessments please contact me using the details at the bottom of this page.
Promotional material for Marketing & Business suites
#LevelUp with LCCI
We are very excited that the redeveloped Pearson LCCI Marketing and Business suites are gathering momentum and first teaching can begin. Learn more about the suite on offer.
You may find this Level Up with LCCI video useful when promoting the qualifications to your future students.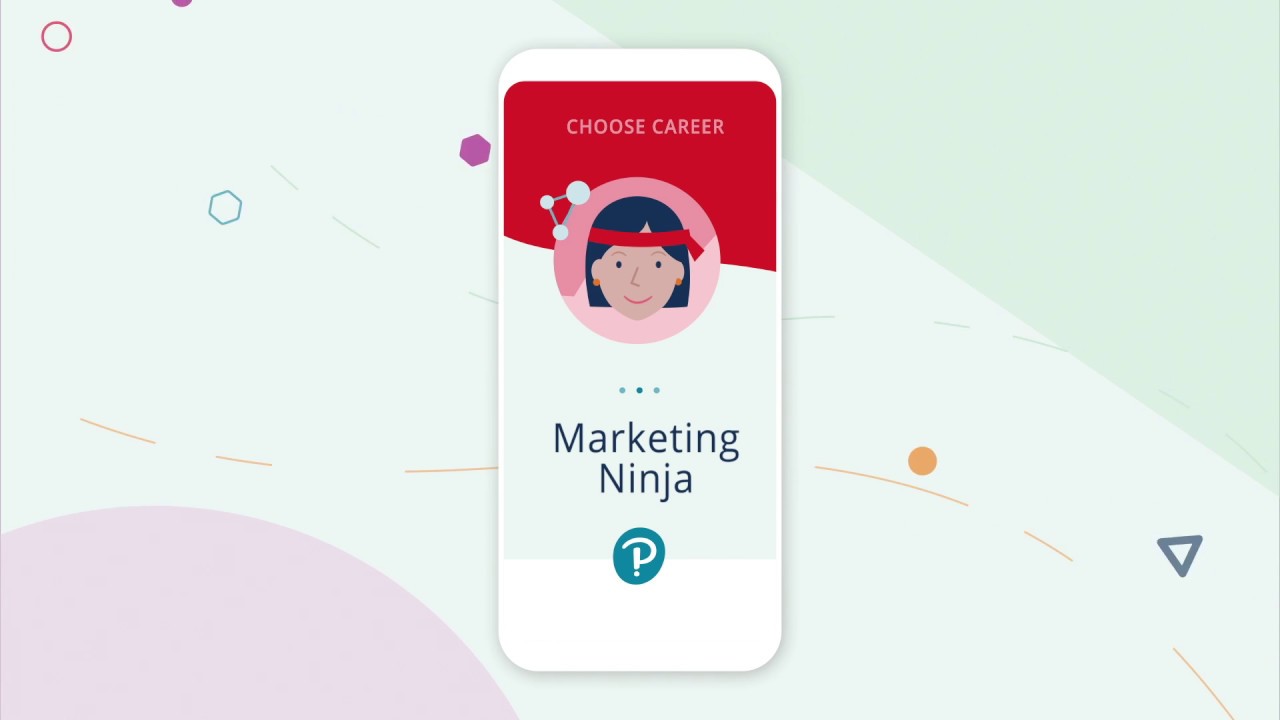 Play
Marketing suite - student progression and qualification recognition
Our team works directly with other institutions to ensure the best opportunities for LCCI students and graduates, whether they decide to continue their education or enter employment.
At the end of last year we signed an MOU with the Institute of Marketing Malaysia, which gives LCCI graduates 60% exemptions from their Certificate of Professional Marketer qualification with IMM, as well as an agreed route to membership! We'll publish more details on this soon.
We also secured an agreement with the Institute of Direct and Digital Marketing (IDM). Students completing any of the new LCCI Level 3 marketing programmes will be granted entry and receive discounts for some of the level 4 IDM qualifications. Download our overview (PDF, 0.6 MB) for more details.
Facebook
My Facebook page is a closed group so if you'd like to join you need to send a request. It is a friendly support group for you as teachers. Its aim is to provide the opportunity to ask for help, resources and anything else you might need support with. You may wish to share good practice or ask other members to check resources, lesson plans, schemes of work, etc. All resources must be free.
Please remember to answer the questions that I have posed to be accepted as a new member.